SensoryScent produce a range of reliable, affordable scent delivery systems with a huge range of preformulated fragrances to choose from.
Our scent specialists can also produce bespoke scents to suit your needs and will work with you to create the aroma that you want, however large or small your project is. Complementing our range of off the shelf scents, is our wide variety of scent nebulising machines. Scents can be used to stimulate memory and bring past experiences to life, create pleasantly smelling working environments or do something as simple as add realism and special effects to a history lesson. From simple canister based scents for that quick and instant burst, to a multi aroma vaporising scent machine for constant delivery - we have the solution for you.
---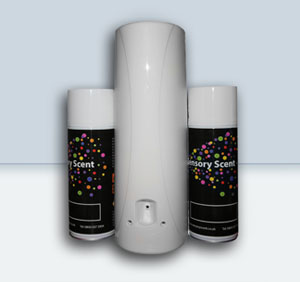 Aerosol-based solutions
Aerosols provide quick, easy and clean delivery of scents and aromas.
Ideal for adding that extra sensory dimension to lessons and presentations or for quick scene setting, aerosol-based scents offer an easy and clean way of delivering scent quickly without the complexity or cost of automated delivery systems.
We also offer a range of solution which can automate the delivery of aerosol based scents and neutralisers, including options for controlling them from physical push-buttons or DMX networks.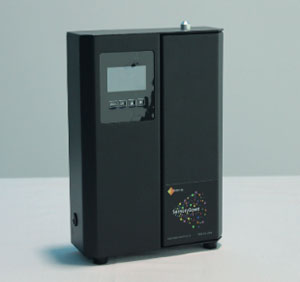 Single-scent nebulisers
Delivery of accurate scents and aromas with simple timer-based automation.
Nebulising delivery systems offer a more realistic aroma as they don't contain the 'carrier' required in aerosol solutions. Our single-scent nebulizing systems offer a degree of automation through the built-in timer.
Often used in retail environments and exhibitions, our single-scent delivery systems are perfect for creating aromas for marketing purposes.
These units are also popular for delivering odour neutralisers in residential/care homes.
Multi-scent nebulisers
Professional multi-scent delivery systems for large spaces and commercial applications such as theatres, museums and theme parks.
Our multi-scent machines are available with a wide range of control options including a built-in touchscreen with timer controls or external control including mobile apps, USB control via our SDK or DMX for control from studio or theatre lighting desks or automation systems.
Our multi-scent machines can be installed with most existing HVAC systems.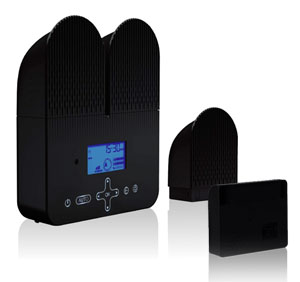 Dry-scent diffusion solutions
Dry-scent delivery solutions ideal for a wide range of applications
Our dry scent machines are perfect for environments where aerosol or oil-based scent machines cannot practically be used. Dry scent delivery systems are clean, oil and liquid free and leave no residue when in use making them ideally suited where liquids or oil residues cannot be used.
Often used in retail environments and exhibitions, our single-scent delivery systems are perfect for creating aromas for marketing purposes.